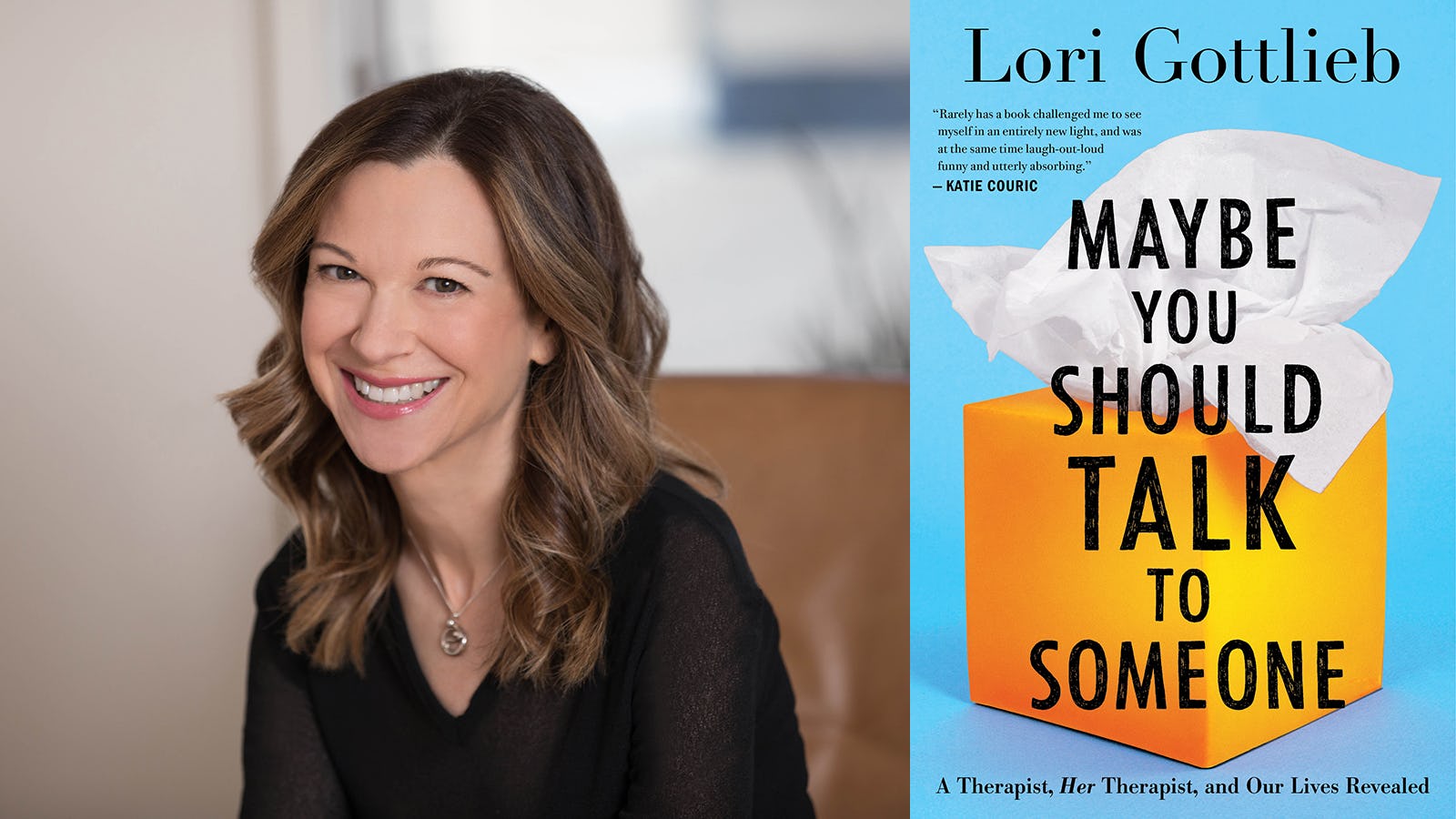 Title: Maybe You Should Talk to Someone: A Therapist, Her Therapist, and Our Lives Revealed
Writer : Lori Gottlieb
Published: 2019
Genre: Non-Fiction
My Rating: 4.5 on 5
Human psychology has always held a special interest for me and it was only natural that I picked up this book as soon as I read the blurb. Lori Gottlieb is a TV writer turned psychotherapist. As a practising psychotherapist, she witnesses the various reasons one can become anxious, addicted, depressed or suicidal in life. While Gottlieb could have stuck to describing these encounters, she instead puts herself in her patient's shoes and describes her experience as a depressed soul seeking soul nourishing therapy. And this interspersal of her narrating as a therapist and as a patient is what makes this book so engaging and relatable.
Gottlieb goes through a bitter breakup with someone who she dreamt of marrying and this leaves her shattered and depressed. She continues to counsel as a therapist, but denies the deep rooted truth that she too needs to see one to get over her grief. What starts as a therapy session to get over her boyfriend turns into an eye opening series of discussions with her therapist which ends up with Gottlieb facing some bitter truth of her life.
I have seen a couple of therapists and psychiatrists in my life and none of these sessions came anywhere close to the kind of insightful, meaningful discussions Gottlieb has with her patients and her own therapist. The journey of her patients – especially the one who is facing her imminent death and is coming to terms with it – is such an emotional roller coaster that the reader starts cheering for every small win the patient makes and feels totally torn when they veer off the therapy track. This book re-convinced me that therapy is a much needed addition to anybody's life, not necessarily the depressed and the oppressed ones. And it also helped me realize that the reason my therapy sessions weren't that beneficial was because I haven't found the right therapist for me yet.
The book pulls at your heart as the reader make a strong bond with every of Gottlieb's patients, Gottlieb herself and even her therapist. To see therapist's troubled past and how he deals with it while counseling Gottlieb is something I found interesting.
With all the troubled pasts and depressed patients, one might assume that this book makes for a heavy read, but it is anything but that. Gottlieb's writing style is casual and breezy and this makes the book a very easy read. There might be places where you put the book aside and ponder over Gottlieb's words, which happened often with me.
2020 has started on a high note for me, when it comes to reading (and reviewing – a review after a whole year!). Hope it only gets better from here.
Entry #1 for Nonfiction Reader Challenge 2020.