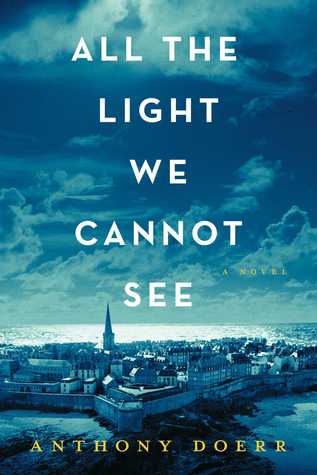 Title: All the Light We Cannot See
Writers : Anthony Doerr
Published: 2014
Genre: Fiction
My Rating: 4 on 5
This book is set in the WW2 era and follows two parallel threads of story which ultimately culminate. Marie-Laure LeBlanc is one of the protagonists who lives in France. She is the daughter of a locksmith who works at a museum and loses her eyesight at the age of 6. She grows up in the warmth of fatherly love and curiosity fueled by her father and books. Werner Pfennig, on the other hand, is an orphan and lives in Germany with his sister. He is anti-establishment and often questions the system. Two contrasting characters and backgrounds, but they come together in an unexpected way and leave a lasting impression on each other.
Marie and her relationship with her father is one of the things I like in this book. Instead of showering pity on his blind daughter, the locksmith teaches her all the tricks to become independent in life. He makes a miniature of the town they live in and encourages her to 'know' the town through her hands. Werner and his equally inquisitive sister find an old radio which they manage to repair. They are hooked onto a regular broadcast where they listen to an enchanting voice with a French accent explaining the mysteries of science.
WW2 breaks out and we see it affecting both our protagonists. While Marie and her father flee from Paris and settle down with Marie's uncle at a remote, coastal town, Werner enlists into the army and is fighting a battle of ethics  vs. duty. The story takes twists and turns and we see some interesting characters and finally the highlight of the book – protagonists meeting. This is one of the memorable moments. It was as if the reader knows all along that they are destined to meet and waiting for it with bated breath.
The book is not a fast read. And shouldn't be read in a hurry, if you ask me. The book is beautifully written and has very memorable characters. It tugs at your emotions and gives you yet another glimpse of the havoc that WW2 caused on common citizens.
Key takeaway for me is Marie's determination. Not a minute does she doubt herself because of her blindness. She charges ahead, overcomes hurdles and comes out winner in every single fight. They way she pulls her uncle out of depression with her charm, questions and perseverance is amazing. I couldn't relate to Werner as much as I could to Marie. Werner appears as a confused soul who has not yet decided what he wants to do or become. His gutsy sister on the other hand – can completely relate to her, especially when she is angry with his brother for destroying the radio.
In short, a book worth not only reading, but savoring.