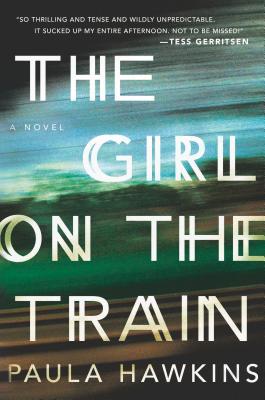 Title: The Girl on the Train
Writers : Paula Hawkins
Published: 2015
Genre: Fiction
My Rating: 3 on 5
Girl on the Train refers to Rachel, who is a 30-something woman, divorced, alcoholic who commutes by train everyday for work. As she commutes in the same train and the familiar route everyday, she tends to develop an attachment with the dwellers of the house which line the railway track. She gives them names and concocts her own story about how happy/sad they are in their lives. She can also spot her own house, or at least which used to be hers before her divorce, where her ex-husband and his mistress-who-is-now-his-wife also live. The book is about Rachel, her reluctance to admit her divorce, her addiction to alcohol and the characters that she sees on her train journey. The story takes an interesting turn when one of the characters, one of Rachel's favorite, disappears and Rachel may be involved in this.
When Rachel gets drunk, she ends up with a gaping hole in her memory and she can't recall what happened. She happens to be present at the scene of disappearance, but she can't remember whether she saw that girl as she was drunk. All she knows is she woke up the next day with a nasty blow on her head with blood streaming down her face. With the disappearance at the center of the plot, the other major characters get entangled in this story with Rachel being the most invested. She is emotionally invested as the disappeared girl is her "Jess" who she imagines to be very happy with her husband "Jason".
The story is passe in terms of the mystery quotient. Some things are obvious and one can guess who the culprit is long before Rachel arrives at it. I liked the characters more than the story. Crime thrillers usually don't spend time on characterization, but Paula breaks that trend. Rachel comes across as the depressed alcoholic who has lost all hopes and is desperately trying to find a meaning, a purpose to her life. Megan/Jess is another troubled soul who tugged at my heart. I wonder what it is that I can relate to these characters! Scott also has depth, but I wish Tom was etched better.
This book is a quick read with a decent mystery plot and interesting characters. Many people/websites recommended this book to me as I liked 'Gone Girl'. The latter had psychological element to it and the characters brought the story to life, but the former doesn't have these qualities. This book is an average one on its own, but not comparable to 'Gone Girl'.